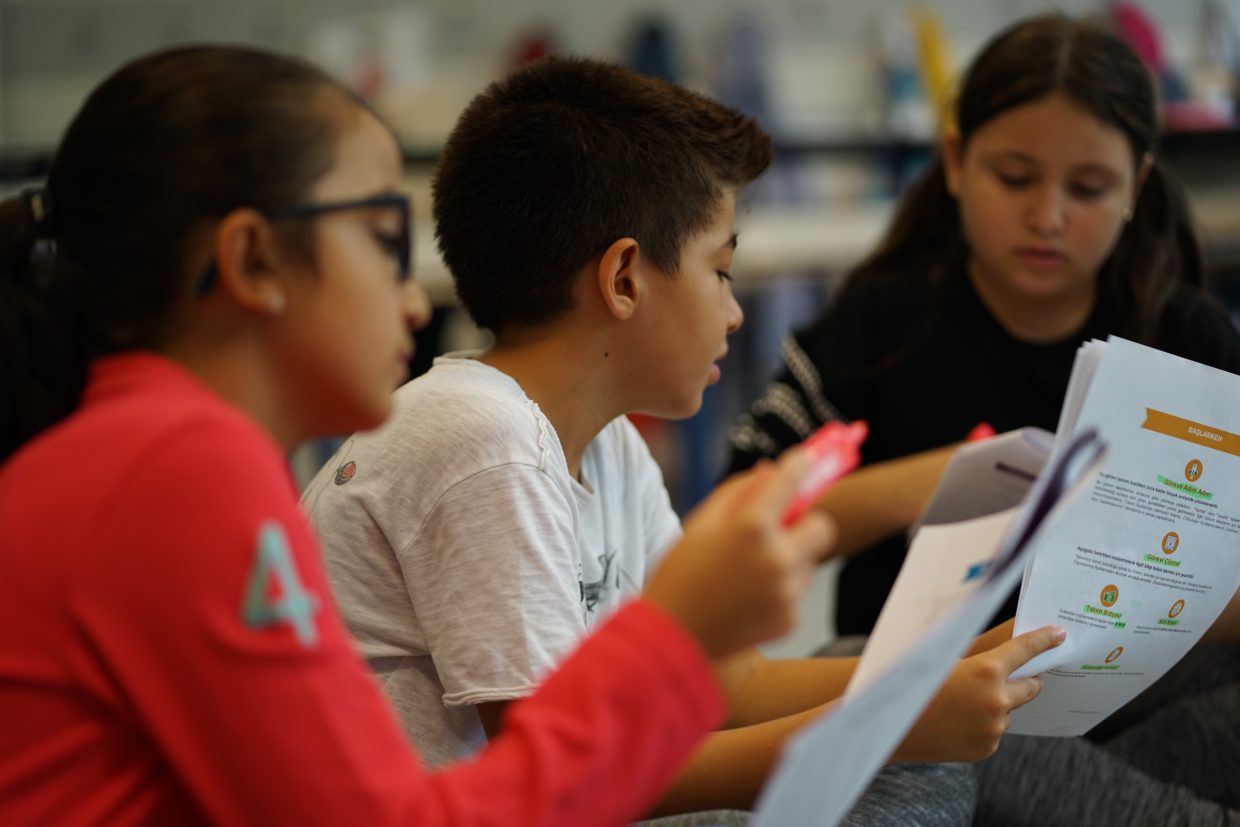 • Seesaw e-Portfolio: This is the platform where we actively share our portfolio work with our parents in the digital environment. Our students complete their studies individually or as a group and add them to their portfolios.

• Speech: We run the primary education process with the "Let's Start the Day with Speech" in line of Atatürk's Principles and Revolutions.

• Values: We archive the values ​​we add to each course content with our activities and studies and turn them a panel at the end of the year. Our values ​​in our curriculum:

Love
Honesty
Sensitivity
Confidence
Tolerance
Patience
Respect
Solidarity
Peace
Solidarity
Justice
Empathy
Responsibility
Friendship

• Discovery Workshop: We carry out experiment activities compatible with Life Science gains in 1st & 2nd grades and Science gains in 3rd and 4th grades.

• Children's Literature and Author Meetings: We read our guided books every year and perform activities from them throughout the year, also opportunities are given to allow students the chance to meet the authors of some of the books.