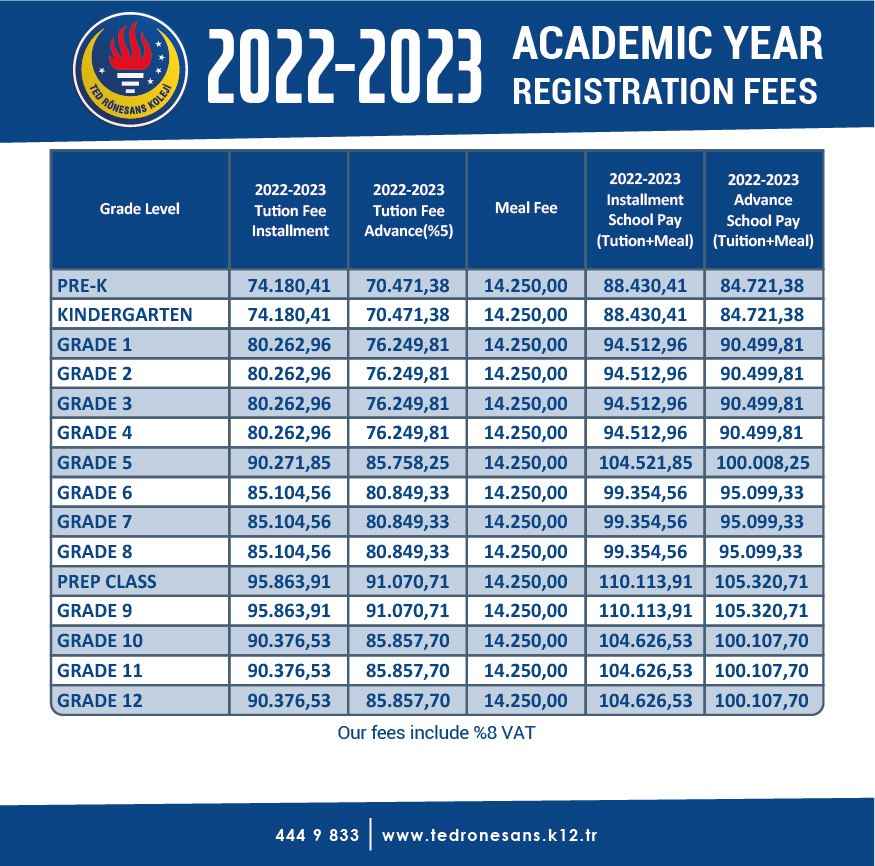 • Meal fees include breakfast, lunch and afternoon meals for all grades.
• Items not included in the tuition are fees related to transportation, textbooks, school uniforms, stationery, inter-province school trips and international training programs.

Below is a list of discounts available to TED Rönesans College students in the 2022/23 academic year.

a)Sibling Discount: : Siblings who are TED Rönesans College students at the same time receive a 10% discount each over the tuition amount.

b)TED Alumni Discount: Children of parents who have valid documentation showing that they are either a TED alumni or a member of a TED alumni society (official documentation certifying that the parent has studied at least three years in the school associated with the alumni society is also acceptable) are entitled to 10% discount at TED Rönesans College. Please contact the accounting department for installment payment options.