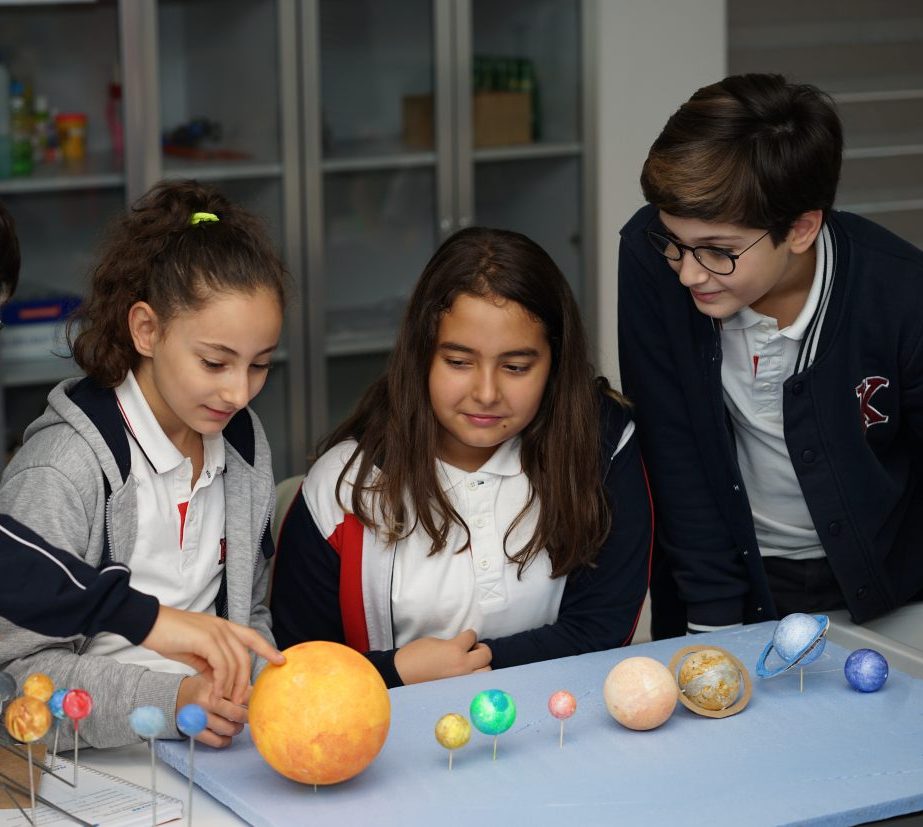 Education Model of the Secondary School

Complementing our education model starting in the primary school years, we offer our students national and international platforms to express themselves; facilities and spaces for science, culture, arts and sports. This way, we help them explore their interests and talents. We aim for them to use technology effectively with a high level of consciousness, for useful and positive means.

In parallel with our social and cultural programs, we carry out our high-level academic program in our well-equipped classrooms, library, music and visual arts workshops, technology and design workshop, computer, Maker and science laboratories.

With our interdisciplinary approach, we aim to enable our students to apply the knowledge and skills they learn in a variety of environments and enrich themselves with new experiences. Aiming to raise our students as intellectual individuals who recognize national and universal values, we organize social service activities, which significantly contribute to a values based education as well.

The essential idea that shapes all our efforts and practices is making sure that our students are equipped with 21st century skills and advanced intellectual tastes; that they are creative and free thinkers who are aware of their responsibilities for their country; and global citizens who welcome the future with hope.