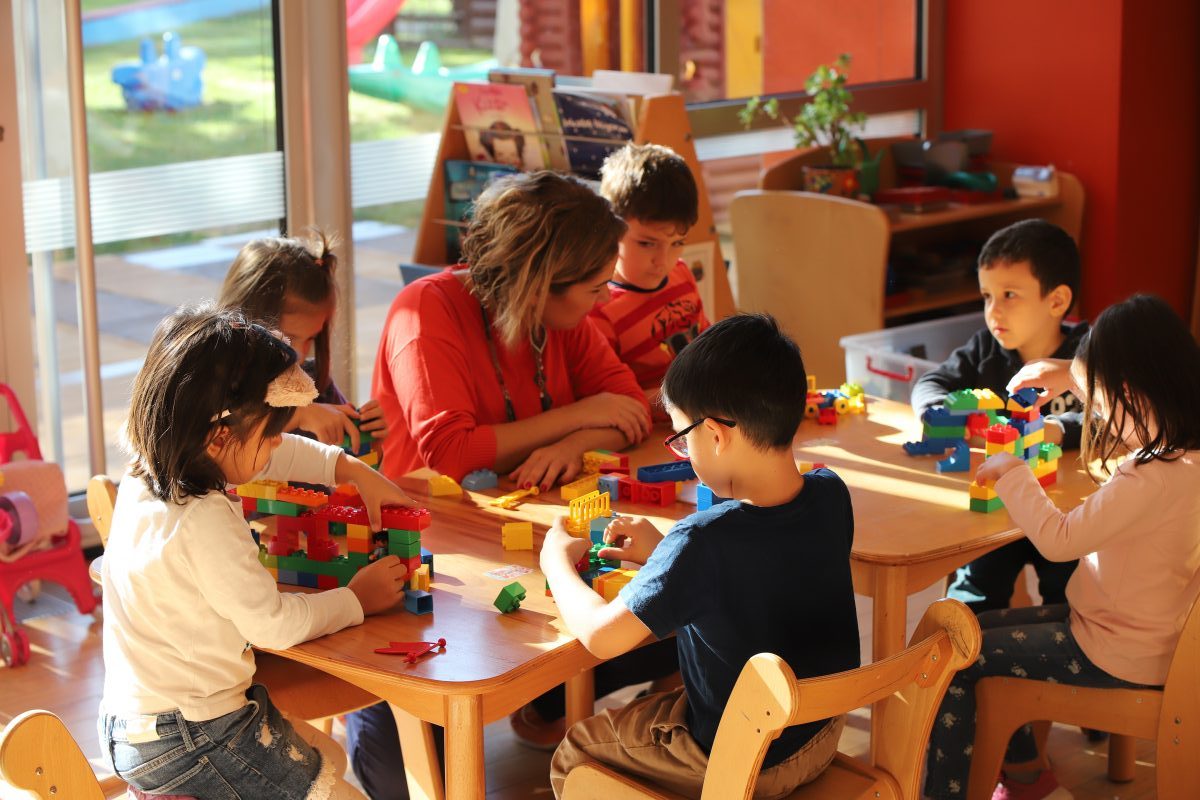 Preschool Education and Learning

Preschool years are regarded as the most important period of personality development and learning. Accordingly, the school has separate learning environments designed for young students of ages 4 and 5 as part of its aim of providing a multifaceted education program that includes diversified education opportunities for students of all ages. Accordingly, from the entrance and beyond, all indoor and outdoor spaces, including classrooms, cafeteria, library, science and nature workshop, gym and visual arts workshops are designed with the needs of preschoolers in mind. Furthermore, each preschool classroom has two class teachers and one English language teacher who is a native speaker.

The program, developed by a commission formed by the Turkish Education Association, is based on the principles laid down by the Ministry of National Education's General Directorate of Preschool Education. The program is an eclectic combination of GEMS, Montessori, High Scope and Differentiated Instruction methods that is shaped in line with the individual needs and interests of students. In order to enrich learning and education, the program also makes use of various methods, techniques and practices that will support students' cognitive, physical, social-emotional, linguistic and self-care aspects in line with their developmental needs. All activities carried out by the school are planned and implemented with lateral and horizontal relationships between disciplines.

The education program includes;
Creative Drama
Dance
Music
Physical Education
Visual Arts
Children's Yoga
Kitchen Activities
Information Technologies
Democracy Studies
Thinking Skills Development: Mind Games
GEMS & Fun Science
SCAMPER (Creativity-oriented activities)
Trips and Social Events
Library Activities
which are all supported by an intense English language program.