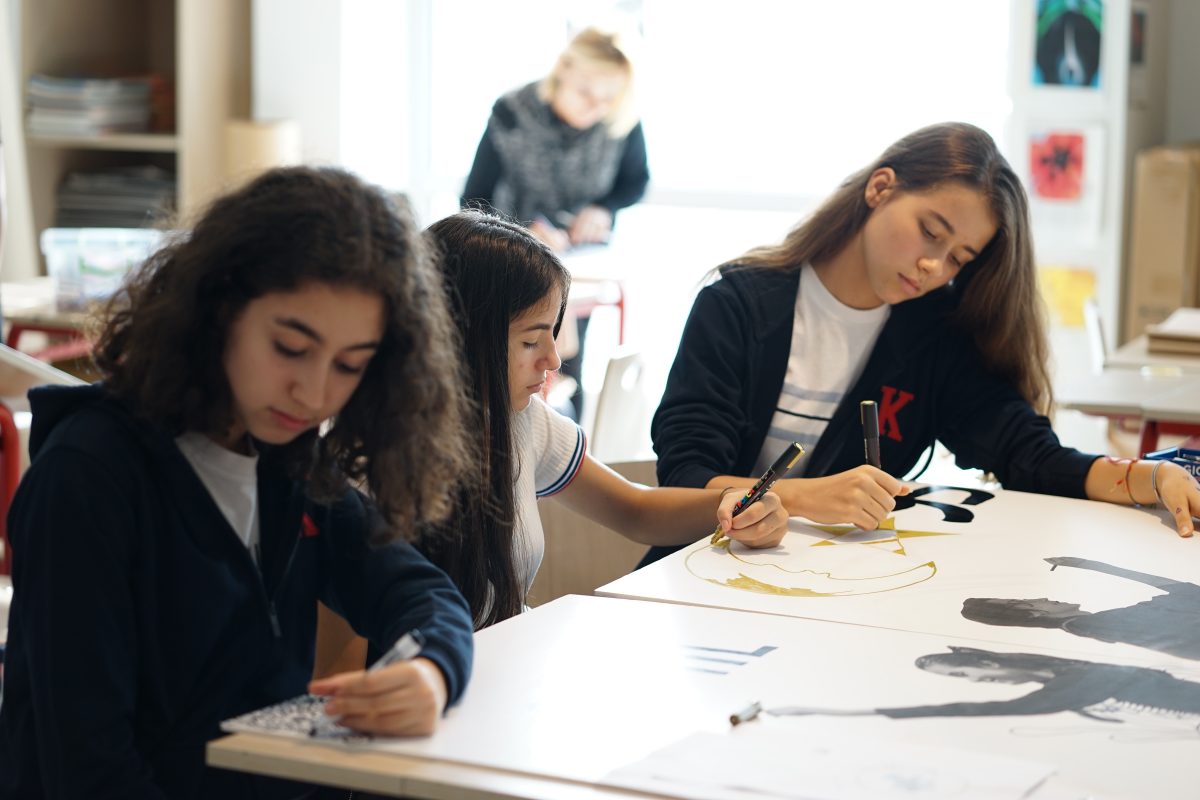 Art is a central component of TED Rönesans College's multidimensional and comprehensive education system. Through arts education, our goal is to raise knowledgeable and sensitive young individuals who question, inquire about and explore the world around them. We aim for students to study, analyze and explore the creative process; make designs in accordance with elements of the arts and design principles using traditional and modern art materials; develop a language of visual arts; study the meaning and value of art; and use various techniques in developing works of visual art. We closely follow international curricula and develop the contents of our classes using contemporary education practices and methods.

Our Visual Arts are classes designed around an interdisciplinary program that enables students to experience different techniques in painting, printing, marbling and three-dimensional works. Interested students also participate in the after-school visual arts workshops. The Arts department plays a significant role in all school events. Members of the Stage Design Club design and produce the sets for school events with their teachers.

On the annually organized ARTED Arts Day, students participate in various plastic arts workshops, gaining experience and having a day full of art and fun.