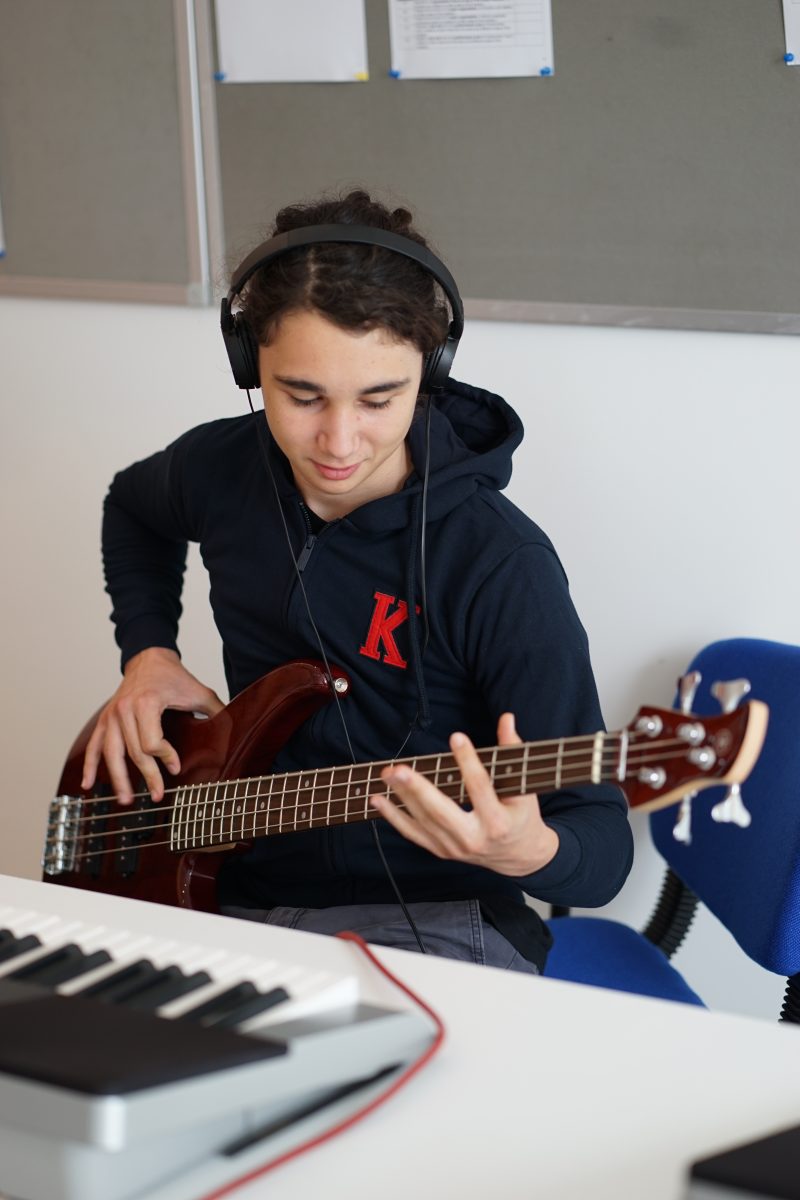 In Music classes at the high school level, the MoNE curriculum subjects are complemented with a special program that includes fundamentals of music, culture of music and training for instruments/branches (violin, cello, flute, guitar). All grade levels have two hours of Music classes per week. In 11th grade, we also offer additional two hours of elective Music classes.

Active learning and practice principles are applied in Music classes. Through this method, students are not only offered information, but they also develop their talents and interpersonal relationships. Methods employed include Q&A, practice, observation, discussions, lectures, problem solving and drama.

Department Events
School Choir Concerts
School Orchestra Concerts
Street Musicians Festival
Street Musicians Festival
School Musical – Music & Dance Night

Our BTEC Music program is a two-year program that begins in 9th grade. Students need a beginner's level of music knowledge to be able to select this program. As part of the class students conduct studies on the music industry, study composition and sound engineering. Working in a fully equipped sound studio, our BTEC Music laboratory offers the opportunity to work with a multichannel recording software with connected keyboards, electronic drums, guitars, and microphones.