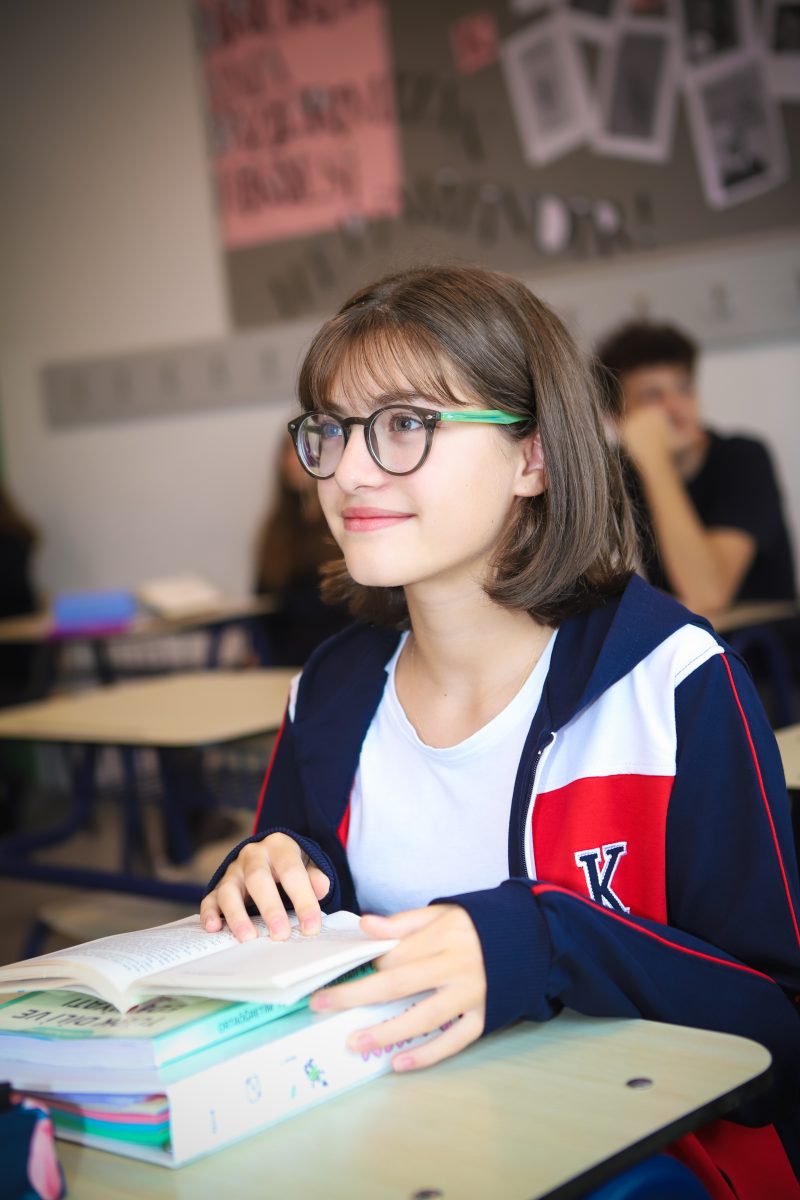 Turkish Language and Literature classes are based on the principle of "active learning and teaching." Through this method, students are not only offered information, but they also develop their collaboration and discussion skills and interpersonal relationships. Our teachers employ techniques such as Q&A, projects, in-class group work, fieldtrips-observations, discussions, lectures, problem solving, drama, presentation, prepared/improvised speeches, and customization in the Turkish Language and Literature and Turkish classes.
At the high school level, the Turkish Language and Literature class is organized around literary works, familiarizing students with a variety of authors and genres from Turkish and world literature. We allocate time for applying, discussing, expressing and writing information and lessons are planned accordingly. We do exercises in forming intertextual relationships in different stages based on grade levels. By including works of art such as theater plays, films, magazines and exhibitions in classes, we support students' cultural development.
In the Turkish Language and Literature class we use a wide range of resources such as the official MoNE textbook, exam preparation books, subject-specific test sheets, Turkish Language Institution (TDK) Turkish Dictionary, Dictionary of Spelling, Dictionary of Idioms and Proverbs, in-class presentations, booklets of literary text analyses and lecture notes, academic articles, educational technology materials, and guided reading books.
As a department we also place great importance on students acquiring the habit of using the library. To this end, we do some of our lessons in the school library and teach students about research methods, encouraging them to acquire the habit of using the library. Depending on the books we read and study, we organize various events and workshops to use the library more effectively. It is important for us that our students read newspapers, magazines and periodicals. Students can access numerous periodicals and non-periodical publications at the school library; in time they can also request the library to subscribe to their preferred publications.
As the Turkish Language and Literature department, we participate in writing contests organized by public and private organizations. We also plan events such as fieldtrips and the Book Week to complement the curriculum.