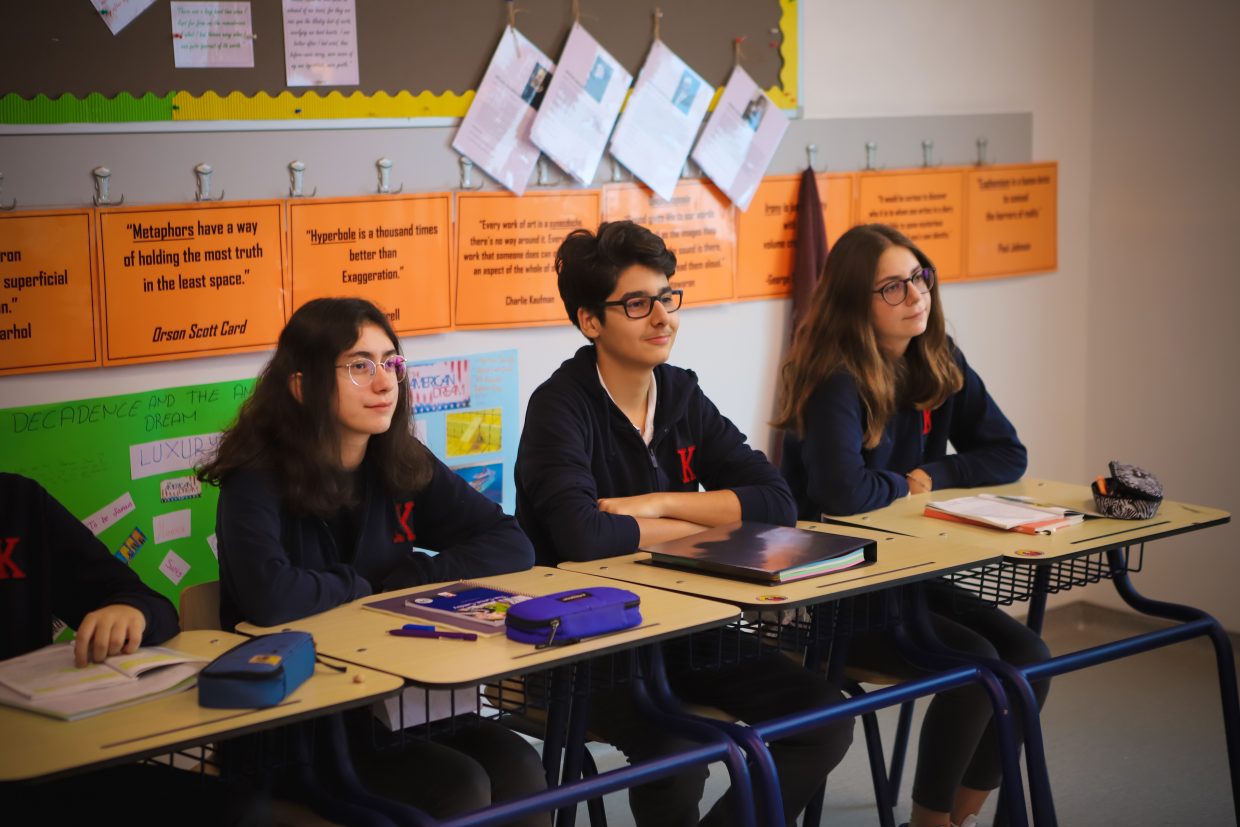 English Program for the High School Preparatory Year

During the high school preparatory year, students receive 20 hours of English lessons per week, developing their language proficiency to be able to follow the TED Rönesans College high school English program.

Along with tradition classroom materials students will also be supported by online learning management software including Globed's Achieve 3000 and MyOn reading platforms.

High school preparatory program targets students who have recently started learning English or who do not have a strong foundation. With a thematic approach, students learn English in context through literature and project-based learning. The program embraces a distinct approach to grammar. It aims for students to learn how to learn, in other words to raise individuals who take responsibility for their own learning.

High School English Program

The high school English programme in general prepares all students for internationally recognised exams via thematic learning, age appropriate, thought-provoking literature and by utilising the latest learning management software technology. For 2022/2023 onwards students in grades 9 and 10 will be using McGraw Hill's award winning StudySync software to broaden their language skills and engagement with the language.

TED Rönesans College high school students prepare for the internationally recognized Oxford AQA International GCSE English as a Second Language examination, taken at the end of 10th grade. They continue learning English through a comprehensive thematic approach. In 11th grade, they may choose to be considered for the AP Language and Composition class perfectly suitable for students who have completed the International GCSE English as a First Language program implemented in grades 9 and 10.